LIBER 2021 | Libraries and Open Knowledge: from vision to implementation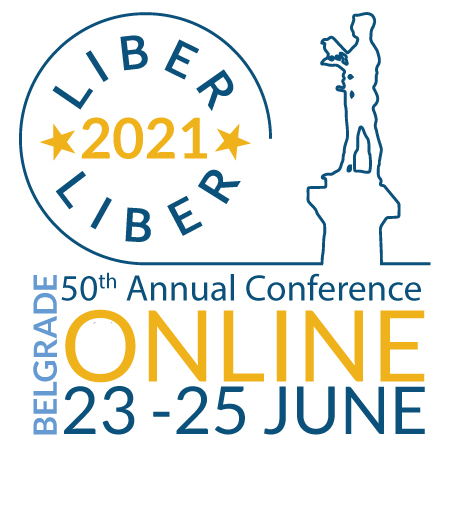 Od 23. do 25. lipnja održava se 50. LIBER konferencija Udruge europskih znanstvenih knjižnica koja svake godine okuplja knjižničare i ostale zaposlenike znanstvenih knjižnica s ciljem umrežavanja i suradnje. Cilj konferencije je identifikacija prioritetnih potreba znanstvenih knjižnica, kao i razmjena informacija i ideja za njihovo rješavanje. Ovogodišnja konferencija održava se u suradnji s Univerzitetskom bibliotekom "Svetozar Marković" u Beogradu, a bavi se problematikom knjižnica i otvorenog znanja – od vizije do implementacije.
Više o konferenciji, programu i predavačima dostupno je na službenoj stranici konferencije.